---
Using 911facts.dk
How do you get the most out of this site?
---
Truth Movement
---
Publications
---
Booking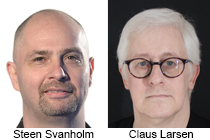 We are available for booking a lecture or a workshop
here
.
---
Facebook

---
Economy
The terror attack on September 11 2001 did not merely result in loss of thousands of lives and damaged buildings, but also had economic consequences for both the city of New York and for the U.S.
The Office of New York City Comptroller
Congressional Research Service
The Congressional Research Service is a politically independent think tank for the U.S. Congress.

In September 2002, the CRS published a report describing the overall economic consequences of the terror attack on September 11 2001.