---
Using 911facts.dk
How do you get the most out of this site?
---
Truth Movement
---
Publications
---
Booking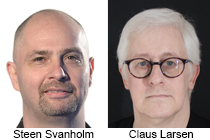 We are available for booking a lecture or a workshop
here
.
---
Facebook

---
The Pentagon hit
On September 11, 2001, five al-Qaeda terrorists hijacked American Airlines Flight 77 en route from Washington D.C. to Los Angeles. At 9.37 AM, the plane hit the Pentagon building, the US Department of Defense, as part of a major coordinated terrorist attack that day. All 64 passengers, as well as 125 people who worked in the building, were killed. The building was severely damaged by the attack and the section where the aircraft hit collapsed in part.
Select photos
Diagrams
Pentagon CITGO Gas Station
Pentagon Doubletree Hotel
Saw light poles on the ground
Was almost hit by the plane
Saw a passenger/big plane
Saw an American Airlines plane