---
Using 911facts.dk
How do you get the most out of this site?
---
Truth Movement
---
Publications
---
Booking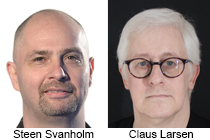 We are available for booking a lecture or a workshop
here
.
---
Facebook

---
Snopes
One of the best online resources about urban legends, folklore, myths, rumors and misinformation.

Some stories turn out to be true, others false, and others are undetermined.

No stories pointing to other culprits than al Qaeda have turned out to be true.