---
Hvordan bruges 911facts.dk?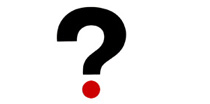 Hvordan får du mest ud af denne site?
---
Ny bog på dansk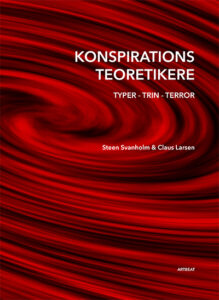 HVORFOR bliver folk konspirationsteoretikere?
HVORFOR er konspirations-
teoretikere så frustrerende at tale med?
HVORFOR er konspirations-
teoretikeres adfærd så ekstrem?
Disse spørgsmål bliver besvaret i denne bog, der samtidig klarlægger, hvorfor de gængse tiltag overfor konspirations-
teoretikere ikke virker.
Læs mere
---
Sandhedsbevægelsen
---
Publikationer
---
Booking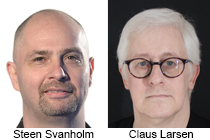 Er du interesseret i at booke os til foredrag eller workshop, så kan du gøre det
her
.
---
Facebook

---
Privatlivspolitik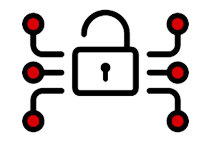 Læs om vores privatlivspolitik.
---

Påstand
Passet, som blev fundet i WTC-ruinerne, var plantet.
0
Baggrund
Et pas tilhørende en af de terrorister, der var ombord på Flight 11, Satam al-Suqami, blev fundet lige før, WTC 2 (Sydtårnet) kollapsede, og afleveret til en kriminalassistent fra New Yorks politi. CNN rapporterer, at passet blev fundet
1
: Her ses udvalgte sider af Satam al Suqamis pas: [insert page='11171′ display='content'] Passet blev fundet på denne måde:
The passport was recovered by NYPD Detective Yuk H. Chin from a male passerby in a business suit, about 30 years old. The passerby left before being identified, while debris was falling from WTC 2. The tower collapsed shortly thereafter. The detective then gave the passport to the FBI on 9/11. See FBI report, interview of Detective Chin, Sept. 12, 2001.2
Det hævdes, at det er helt usandsynligt, at passet kan "overleve" ødelæggelserne, da Flight 11 ramte WTC 1 (Nordtårnet). Derfor må det være plantet efterfølgende af den hemmelige konspiration, som Sandhedsbevægelsen hævder i virkeligheden stod bag terrorangrebet den 11. september 2001.
"Evidence was also apparently planted. The passport of one of the hijackers on Flight 11 was allegedly found in the rubble, having survived the fire caused by the crash into the north tower and also whatever caused everything else in this building except the steel to be pulverized. As a story in the Guardian said, "the idea that [this] passport had escaped from that inferno unsinged would [test] the credulity of the staunchest supporter of the FBI's crackdown on terrorism."
David Ray Griffin0
Hijacker's Passport and a Landing Gear Fragment Alone Survive Fiery Crash
According to ABC News and the Associated Press, the passport of hijacker Satam Al Suqami was found a few blocks from the WTC. The Guardian was skeptical: "The idea that Atta's passport had escaped from that inferno unsinged [tests] the credulity of the staunchest supporter of the FBI's crackdown on terrorism." Note the passport did not belong to Atta, as is commonly claimed.
Satam Al Suqami was supposedly on Flight 11, the plane that hit the North Tower. In that collision, the building's core absorbed almost the entire airplane, which hit the northeast wall nearly dead center.
WTC7NET0
"Er det realistisk, at et pas overlever og bliver fundet på gade i NY, hvorefter en borger overdrager det til en betjent? (Hvad er oddsene?)."
Rasmus Kristensen0
Fakta
Der blev efterfølgende fundet mange ting fra alle fire fly, der ikke gik fuldstændig til i katastrofen, f.eks. større og mindre dele af skrogene, sæder, maskindele og så videre. Der blev også fundet personlige ejendele såsom tegnebøger, ringe, identitetspapirer, kreditkort, fotografier og kørekort. Her er eksempler fra hvert fly:
Flight 11
"It is known that some debris from the aircraft travelled completely through the structure. For example, life jackets and portions of seats from the aircraft were found on the roof of the Bankers Trust building, located to the south of WTC2. Part of the landing gear from this aircraft was found at the corner of West and Rector streets, some five blocks south of the WTC complex."3
"On September 11 2002, one year Anniversary of the death of our son, we were informed that the Recovery team at Ground Zero have found the ATM Bank card of Waleed and that it will be mailed to us in Northridge. When we received it, we found it in good condition. How could a plastic card survive the fire of the terrorist attack of the Black Tuesday on the USA? I consider it as a sign from Waleed to his parents on the first Anniversary of his loss."4
Flight 175
"Orange County, CA., Sept. 11 – Lisa Anne Frost was 22 and had just graduated from Boston University in May 2001 with two degrees and multiple academic and service honors. She had worked all summer in Boston before coming home, finally, to California to start her new life. The Rancho Santa Margarita woman was on United Flight 175 on the morning of Sept. 11, 2001, when it became the second plane to slam into the World Trade Center… Her parents, Tom and Melanie Frost, have spent two years knowing they will never understand why. A few days before the first anniversary of our daughter's murder, we were notified that they had found a piece of her in the piles and piles of gritty rubble of the World Trade Center that had been hauled out to Staten Island. It was Lisa's way, we believe, of telling us she wasn't lost. In February, the day of the Columbia tragedy, we got word they'd found her United Airlines Mileage Plus card. It was found very near where they'd found a piece of her right hip. We imagine that she used the card early on the morning of Sept. 11 to get on the plane and just stuck it in her back pocket, probably her right back pocket, instead of in her purse. They have found no other personal effects".5
Flight 77
"During an interview earlier this week, Koch delicately handled eerie mementos of the crash found during cleanup: Whittington's battered driver's license. One granddaughters' luggage tag. a burnt luggage tag and a wedding ring lie on a book dedicated to those lost in the events of Sept. 11, 2001. The wedding ring belonged to Ruth's daughter and the luggage tag belonged to one her granddaughters. The Kochs plan to send the items to the Smithsonian Institution in Washington for inclusion in a 9/11 display. The Kochs have enough reminders without them."6
Flight 93
"Around Thanksgiving, Jerry and Beatrice Guadagno of Ewing, N.J., received word that their son Richard's credentials and badge from the U.S. Fish and Wildlife Service had been found by the FBI at the crash site. "It was practically intact," Richard's sister, Lori, said of the credentials, which were returned in their wallet. "It just looked like it wasn't damaged or hadn't gone through much of anything at all, which is so bizarre and ironic. "Everything takes on an extra special meaning, especially when there's so little that you have."7
Der blev også fundet fotos i pasfotostørrelse og dele af selvmordspiloten Ziad Jarrahs visa fra Flight 93's nedstyrtningessted
8, 9, 10, 11
. Der blev naturligvis også fundet ligrester fra alle fly (ikke vist), der senere blev brugt til at identificere ikke kun flykaprere, men også besætningsmedlemmer og passagerer. Det er altså ikke umuligt, at et pas også skulle have klaret sig uden at blive pulveriseret eller brændt op. Det ville faktisk være mistænkeligt, hvis alt blev ødelagt på en måde, hvor ingen spor af de ombordværende efterfølgende kunne findes.
Odds
Man kan ikke angive odds på kaotiske begivenheder; det ligger i konceptet, at hvis noget er kaotisk, er det præget af uorden, regelløshed og er dermed uforudsigeligt. Man opererer generelt ikke med odds i kriminalefterforskning. Man angiver f.eks. ikke odds på, at en person har opholdt sig på et gerningssted, hvorefter man kan anholde personen, hvis denne overskrider en bestemt percentil: Enten kan man placere personen på gerningsstedet, eller også kan man ikke. Hvad dna-beviser angår, skal der et match til, før man kan anklage vedkommende. Dna-beviser anvendes i stigende grad som langt vægtigere beviser end f.eks. vidneudsagn, der rangerer lavest på ranglisten over bevistyper.
Hvis pas var det?
Den artikel i The Guardian, der henvises til, er skrevet af en klummeskribent fra avisens familiesektion. Artiklen er altså ikke avisens officielle holdning. Tilmed tager klummeskribenten fejl med hensyn til ejermanden af passet: Det var ikke Mohammed Attas pas, men Satam al-Suqamis.
Logik
Det er ganske overflødigt at kaste mistanke på Satam al Suqami, ved at plante hans pas ved WTC 1 og 2, lige før WTC 2 kollapser, da han jo stod på passagerlisten. Da FBI begyndte den kriminaltekniske efterforskning, kunne de bl.a. ud fra denne liste identificere ham som mistænkt. Det er derfor kun i tilfælde af, at Satam al Suqami ikke stod på passagerlisten, at det ville give mening at plante passet.
Ødelægger katastrofer alt?
Det taler imod en hemmelig konspiration, at de talrige ting, der blev fundet, både mens WTC 1 og 2 stadig stod og senere under oprydningsarbejdet, er i så forskellig stand: Noget er helt intakt, andet er mere eller mindre ødelagt, mens andet igen er helt gået tabt, hvilket gælder for alle katastrofer. Hvis man ønskede at slette sporene, ville det kræve en garanteret total ødelæggelse af alle spor; dette er helt umuligt, hvis man søger at tilintetgøre det ved, som hævdet af Sandhedsbevægelsen, at anbringe 10-100 tons sprængstof og tophemmeligt militært udviklet nanotermit i WTC 1, 2 og 7. Eksplosionerne ville ødelægge en del, men også sprede noget for alle vinde, hvor det ville blive fundet, og derved afsløre konspirationen. Selv ved meget voldsomme katastrofer, kan selv sårbare ting overleve: I forbindelse med rumfærgen Columbias forlis i 2003, hvor den brændte op i atmosfæren, fandt man ikke bare vragrester fordelt over et enormt område på jorden, men også ting, som i bogstaveligste forstand havde overlevet katastrofen, nemlig nogle små orme, som havde været brugt i et videnskabeligt forsøg på rumfærgen. De var levende, da man fandt dem, og i så god tilstand, at man endda kunne bruge data fra eksperimentet.
12
Konklusion
Påstanden er med andre ord:
Usand
Udokumenteret
Selvmodsigende
Kilder
9/11: The Myth and the Reality, David Ray Griffin
Crash-Proof Passport, 911Research.wtc7.net
Rasmus Kristensen, email til redaktionen
CNN
9/11 and Terrorist Travel, Staff Report of the National Commission on Terrorist Attacks Upon the United States
FEMA 403: World Trade Center Building Performance Study, Chapter 2: WTC 1 and WTC 2, side 16
Waleed J. Iskandar, mindeside
MSNBC (dødt link)
Vivid memories, but is 9/11's impact fading?, OnlineAthens, 11. september, 2004
Flight 93 victims' effects to go back to families, Post-Gazette.com, 30. december, 2001
PA00103.2 Passport sized photo recovered from the United Airlines Flight 93 crash site, Prosecution Trial Exhibits, United States versus Zacarias Moussaoui – Criminal No. 01-455-A, United States District Court Eastern District of Virginia
PA00103.3 Passport sized photo recovered from the United Airlines Flight 93 crash site, Prosecution Trial Exhibits, United States versus Zacarias Moussaoui – Criminal No. 01-455-A, United States District Court Eastern District of Virginia
PA00105.08 Page 37 and part of U.S. Visa page from Ziad Jarrah's Passport recovered at the United Airlines Flight 93 crash site, Prosecution Trial Exhibits, United States versus Zacarias Moussaoui – Criminal No. 01-455-A, United States District Court Eastern District of Virginia
PA00108 Kingdom of Saudi Arabia passport for Saeed A A A Al Ghamdi recovered from the United Airlines Flight 93 crash site, Prosecution Trial Exhibits, United States versus Zacarias Moussaoui – Criminal No. 01-455-A, United States District Court Eastern District of Virginia
Space Shuttle Columbia disaster, Recovery of debris, Wikipedia
Space Shuttle Columbia Debris Recovery Enhanced With GIS, ESRI.com
Q & A