---
Hvordan bruges 911facts.dk?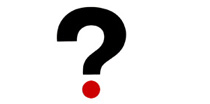 Hvordan får du mest ud af denne site?
---
Ny bog på dansk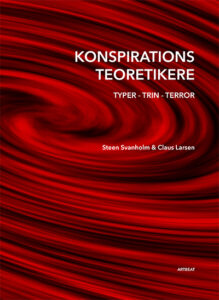 HVORFOR bliver folk konspirationsteoretikere?
HVORFOR er konspirations-
teoretikere så frustrerende at tale med?
HVORFOR er konspirations-
teoretikeres adfærd så ekstrem?
Disse spørgsmål bliver besvaret i denne bog, der samtidig klarlægger, hvorfor de gængse tiltag overfor konspirations-
teoretikere ikke virker.
Læs mere
---
Sandhedsbevægelsen
---
Publikationer
---
Booking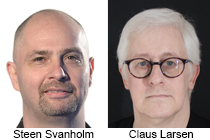 Er du interesseret i at booke os til foredrag eller workshop, så kan du gøre det
her
.
---
Facebook

---
Privatlivspolitik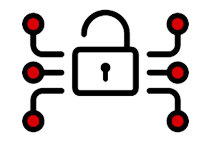 Læs om vores privatlivspolitik.
---
Luftforsvaret blev alarmeret 20 minutter tidligere

Påstand
NORAD (North American Air Defense) blev alarmeret om kapringen af United Airlines Flight 175 kl. 8.43, ikke kl. 9.03 som det hævdes i 9-11 Kommissionsrapporten.
0
Baggrund
Baggrunden for påstanden er, at der tilsyneladende er to kilder, der peger på klokkeslættet 8.43, for eksempel tv-stationen CNN
1
og NORAD selv
2
, mens 9-11 Kommissionsrapporten
3
peger på kl. 9:03:
Between 9:01 and 9:02, a manager from New York Center told the Command Center in Herndon: Manager, New York Center: We have several situations going on here. It's escalating big, big time. We need to get the military involved with us.. . . We're, we're involved with something else, we have other aircraft that may have a similar situation going on here.128 The "other aircraft" referred to by New York Center was United 175. Evidence indicates that this conversation was the only notice received by either FAA headquarters or the Herndon Command Center prior to the second crash that there had been a second hijacking. While the Command Center was told about this "other aircraft" at 9:01, New York Center contacted New York terminal approach control and asked for help in locating United 175. Terminal: I got somebody who keeps coasting but it looks like he's going into one of the small airports down there. Center: Hold on a second. I'm trying to bring him up here and get you-There he is right there. Hold on. Terminal: Got him just out of 9,500-9,000 now. Center: Do you know who he is? Terminal: We're just, we just we don't know who he is.We're just picking him up now. Center (at 9:02): Alright. Heads up man, it looks like another one coming in.129 The controllers observed the plane in a rapid descent; the radar data terminated over Lower Manhattan. At 9:03, United 175 crashed into the South Tower.130 Meanwhile, a manager from Boston Center reported that they had deciphered what they had heard in one of the first hijacker transmissions from American 11: Boston Center: Hey . . . you still there? New England Region:Yes, I am. Boston Center: . . . as far as the tape, Bobby seemed to think the guy said that "we have planes." Now, I don't know if it was because it was the accent, or if there's more than one, but I'm gonna, I'm gonna reconfirm that for you, and I'll get back to you real quick. Okay? New England Region: Appreciate it. Unidentified Female Voice: They have what? Boston Center: Planes, as in plural. Boston Center: It sounds like, we're talking to New York, that there's another one aimed at the World Trade Center. New England Region: There's another aircraft? Boston Center: A second one just hit the Trade Center. New England Region: Okay. Yeah, we gotta get-we gotta alert the military real quick on this.131 Boston Center immediately advised the New England Region that it was going to stop all departures at airports under its control. At 9:05, Boston Center confirmed for both the FAA Command Center and the New England Region that the hijackers aboard American 11 said "we have planes." At the same time, NewYork Center declared "ATC zero"-meaning that aircraft were not permitted to depart from, arrive at, or travel through New York Center's airspace until further notice.132 Within minutes of the second impact, Boston Center instructed its controllers to inform all aircraft in its airspace of the events in New York and to advise aircraft to heighten cockpit security. Boston Center asked the Herndon Command Center to issue a similar cockpit security alert nationwide. We have found no evidence to suggest that the Command Center acted on this request or issued any type of cockpit security alert.133 Military Notification and Response. The first indication that the NORAD air defenders had of the second hijacked aircraft, United 175, came in a phone call from New York Center to NEADS at 9:03.The notice came at about the time the plane was hitting the South Tower.134 By 9:08, the mission crew commander at NEADS learned of the second explosion at the World Trade Center and decided against holding the fighters in military airspace away from Manhattan: Mission Crew Commander, NEADS: This is what I foresee that we probably need to do. We need to talk to FAA. We need to tell 'em if this stuff is gonna keep on going, we need to take those fighters, put 'em over Manhattan. That's best thing, that's the best play right now. So coordinate with the FAA. Tell 'em if there's more out there, which we don't know, let's get 'em over Manhattan. At least we got some kind of play.135 The FAA cleared the airspace. Radar data show that at 9:13, when the Otis fighters were about 115 miles away from the city, the fighters exited their holding pattern and set a course direct for Manhattan. They arrived at 9:25 and established a combat air patrol (CAP) over the city.136 Because the Otis fighters had expended a great deal of fuel in flying first to military airspace and then to New York, the battle commanders were concerned about refueling. NEADS considered scrambling alert fighters from Langley Air Force Base in Virginia to New York, to provide backup. The Langley fighters were placed on battle stations at 9:09.137 NORAD had no indication that any other plane had been hijacked.
Hvis NORAD blev oplyst om terrorangrebet kl. 8:43, skulle det være et bevis på, at det amerikanske luftforsvar bevidst undlod at gribe ind.
Fakta
Det er korrekt, at CNN oplyste tidspunktet 8:43, men der er en række omstændigheder, som peger mere entydigt på et senere tidspunkt. Udover at 911-kommissionsrapporten dokumenterer, at NORAD først vidste besked kl. 9:03 og altså for sent til at kunne gribe ind, så fremgår det også fra FAA (Federal Aviation Administration, som er ansvarlig for den civile luftfart i USA), at Flight 175 ikke viste tegn på usædvanlig aktivitet før tidligst 8:46, hvor Flight 175 to gange inden for et minut ændrede
transponder code
.
4
. Man kan derfor med rette spørge: Hvorfor skulle FAA kontakte NORAD, før man var opmærksom på noget usædvanligt omkring Flight 175? Dette tidsforløb bekræftes endvidere af en udskrift af kommunikationen mellem Flight 175 og New Yorks Lufttrafikkontrol (ATC)
5
, hvor det fremgår, at den sidste almindelige radiotransmission fra Flight 175 finder sted cirka kl. 8.42, og at flyvelederen ikke kalder flyet igen før kl. 8.51. Der er intet notat her om, at NORAD skulle være kontaktet kl. 8.43. En yderligere årsag til, at man næppe har været klar over, at Flight 175 var kapret før ret sent i forløbet, er, at den flyveleder, som havde kontakt med flyet også stod for kontakten til American Airlines Flight 11, der allerede ca. 20 minutter tidligere kl. 8:25 viste tegn på at være kapret. Det er derfor rimeligt at formode, at al opmærksomhed har været rettet mod netop Flight 11. Man skal huske på, at kapringer ikke bare er yderst sjældne i amerikansk luftrum, men at flere samtidige kapringer var helt uden fortilfælde. Man skal samtidig være opmærksom på, at kl. 8.43 havde ingen fly endnu ramt World Trade Center, så selv hvis man havde haft mistanke om flere samtidige kapringer, så kan man umuligt have haft nogen form for anelse om, hvilket katastrofescenarie, der var under opsejling.
Logik
Der ligger en klar selvmodsigelse i påstanden: Hvis NORAD blev alarmeret allerede kl. 8.43, skulle NORAD dermed være med i en konspiration, som bevidst valgte ikke at gribe militært ind. I så fald er det absurd, at selv samme NORAD er den ene af de to kilder, der oplyser om netop kl. 8.43 (CNN er den anden). Hvorfor skulle en forbryderisk konspirator øjeblikkeligt kaste mistanke på sig selv? Med hensyn til CNN-artiklen er det spørgsmålet om den overhovedet kan opfattes som en selvstændig kilde. Det ser ud til, at CNNs kilde, der benævnes som "informed defense officials" er de samme, som står bag beskrivelsen af NORADS tidsforløb. Både CNN og NORAD citerer deres kilde for en anden fejl, nemlig at FFA alarmerer NORAD kl. 9:24 om at Flight 77 (flyet der ramte Pentagon) var blevet kapret. Denne fejlkilde er siden blevet efterforsket og redegjort for i den såkaldte i Zinser-rapport.
6
I Zinser-rapporten konkluderer man, at fejlkilden er nogle enkelte folk hos FAA og at deres fejloplysning ikke var bevidst, men skyldtes at de i forvirringen havde gjort forkerte notater om tidspunkterne. Der er altså klare tegn på, at CNN har citeret NORAD, som igen har citeret FAA, hvor enkeltpersoner har noteret forkert, og dermed afgivet ubevidst forkerte oplysninger om både Flight 77 og Flight 175.
Konklusion
Påstanden er med andre ord:
Usand
Ulogisk
Selvmodsigende
Kilder
"In its timeline of September 18, 2001, NORAD said that it had been notified about UA 175 by the FAA at 8:43. Can we believe that NORAD officials would have said this-which would mean that NEADS failed to prevent this flight crashing into the WTC even though it had 20 minutes to do so-if the truth was that the military had not been notified until 9:03? Would that not have been a very irrational lie? The only other explanation would seem to be that these NORAD officials were confused. But can we believe that they would have been so confused about such a major point only a few days after the event?" David Ray Griffin, Debunking 9/11 Debunking, page 55 Crossing the Rubicon, Mike Ruppert, side 322
No Intent to Mislead Panel Found In Aviation Officials' 9/11 Errors, Washington Post, 2. september 2006
Q & A